What is Revocation of Power of Attorney?
If you become dissatisfied with the person you have tasked with carrying out financial or medical details on your behalf, you have the right to "fire" the person you have given that responsibility, provided you signed a durable power of attorney. The revocation of power of attorney should then be send both to the old agent and any agencies that have a copy of the original power of attorney.
Why Choose Form Pros?
Powered by intuitive software and backed by the best guarantee in the industry, our fillable forms take the guesswork out of document creation. With a staff of lawyers, entrepreneurs, and tax professionals on board to assist you with questions, and intuitive software to guide you through each step of the process, you can have the documents you need for a fraction of the cost you would pay an attorney — ready within minutes.
Why Generate Forms with Form Pros?
Save Money with Form Pros
Lowest cost document generation online and considerably less expensive than hiring a lawyer. No hidden fees.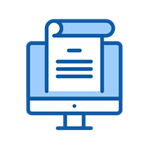 Legally Binding
Written by lawyers & paralegals, our forms create legally binding documents that can be emailed or saved to your device.
100% Private & Secure
We prioritize your privacy & security of sensitive data and use Norton SSL certificate to establish trusted and secure connection.
Instant Download
Download your filled document immediately after purchase and get a copy in your email.
Auto Calculations
Our form tools will help you automatically calculate totals and percentages.
Preview Pre-Purchase
Preview the actual PDF document that will be sent to you at any step.
Step by Step Instructions
The form is designed to make it super-simple to follow and complete required information.
Field Definitions
We provide easy to understand definitions & explanations to help you fill the form.
Expert Help
Our friendly chat support agents can help you clear up any issues you're having.