Real Estate Forms & Legal Templates
Our intuitive forms ask the right questions to quickly generate documents for you at the fraction of the cost of hiring a lawyer. We offer expertly customized business and tax forms, real estate contracts, and family and personal contracts.
Why Generate Forms with Form Pros?
Save Money with Form Pros
Lowest cost document generation online and considerably less expensive than hiring a lawyer. No hidden fees.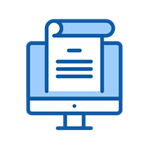 Legally Binding
Written by lawyers & paralegals, our forms create legally binding documents that can be emailed or saved to your device.
100% Private & Secure
We prioritize your privacy & security of sensitive data and use Norton SSL certificate to establish trusted and secure connection.