Financial Responsibilities After Retirement
Last updated September 23, 2022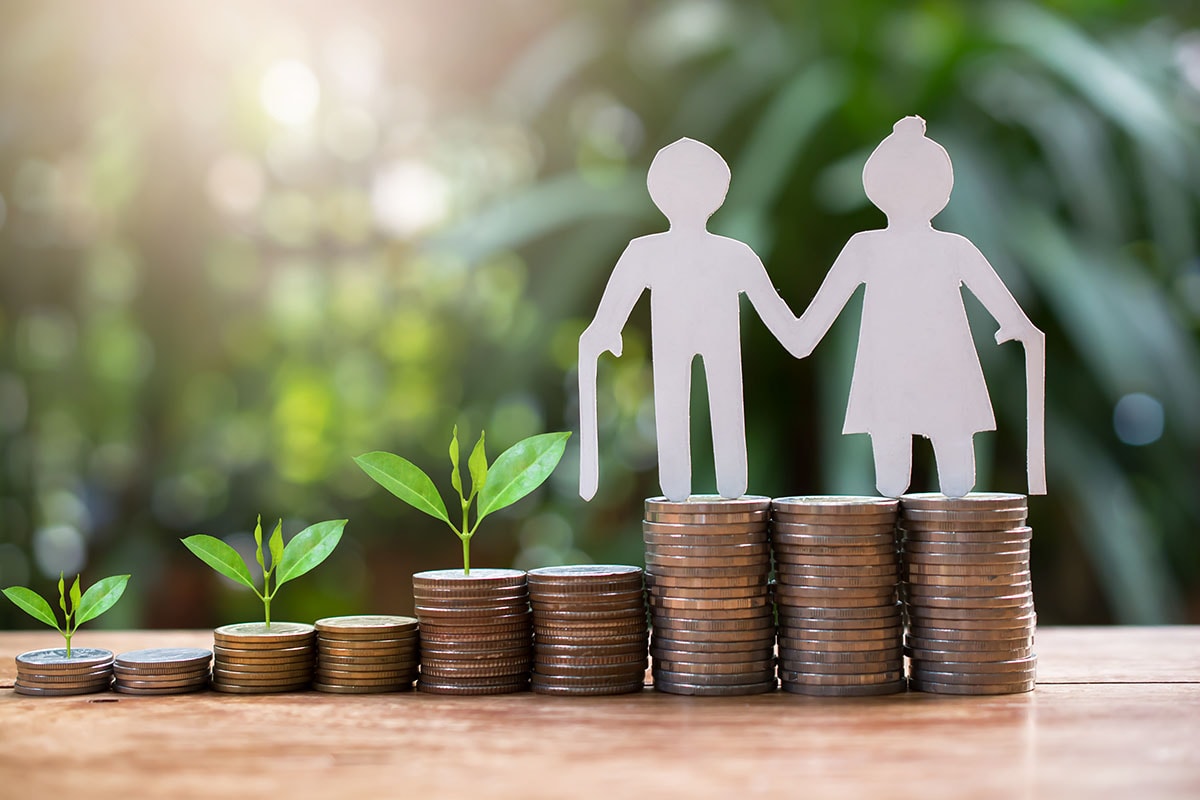 Deciding to retire is a major life change, and moving into retirement can be emotional. To transition into a successful retirement, do some planning ahead of time. Start the process by analyzing your sources of retirement income.
Review your sources of income
Take some time and review each source of income that you'll use in retirement. Here are some common income streams for retirees:
Social security benefits: You can start receiving some benefits at age 62, and you'll receive the maximum payments when you reach full retirement at age 70. The Social Security Administration will calculate the benefit, based on your age and past earnings.
Retirement plans: You can start taking distributions without penalty at age 59 ½. The IRS requires you to start taking required minimum distributions from a retirement plan at age 72. These accounts allow you to defer taxes on earnings until retirement. When you take distributions, you will pay tax on the accumulated earnings in the plan.
Other investment accounts: You may have stocks, bonds, and other assets in accounts with a financial advisor. These may be taxable accounts, and you pay taxes on interest income, dividend income, and capital gains each year. The income and capital gains can be withdrawn for living expenses, and you may sell other assets to fund your retirement.
Proceeds from a business sale: If you're self-employed and sell your business, the sales proceeds can be invested to generate more retirement plan income.
Understand your health benefit options
Health insurance is a big concern for many people, particularly those with chronic health conditions, such as heart disease. If you were a member of a health plan through your employer, your retirement benefit may allow you to stay on the company health plan for a period of time.
You can also get health insurance coverage through the Affordable Care Act (ACA), and many retirees get health and medication insurance coverage through Medicare and Medicaid. If you're a veteran, you likely have a health insurance benefit through the Veterans Administration (VA).
Create a budget
Create a monthly budget for retirement. Here are some of the variables that impact a personal budget:
Sources of income: Include each source of income in your plan.
Health insurance premiums: Your monthly health insurance costs may be your biggest expense. Work with a financial planner to ensure that you have the right amount of coverage.
Home mortgage: If you pay off your home mortgage, you can use the savings for other purposes in your budget.
Your budget should include the cost of hobbies and other activities that you want to pursue in retirement. If you enjoy traveling, for example, add the cost of your planned trips into the budget.
Putting together a budget will be stressful, since your income may be limited in retirement. Do the difficult work of creating a budget, so you know where you stand financially.
Create a living will, and complete a power of attorney
A living will is essential to express your wishes to your family members and doctors to help them know what kind of treatment you want if you become incapacitated.
Your living will, or advance directive, provides instructions about what kind of medical care you want if you become seriously ill or incapacitated, and cannot communicate your preferences. The will allows you to designate an attorney-in-fact to represent your interests, and grants the individual power of attorney, so they can communicate your stated wishes with medical providers.
Managing a business
If you continue to manage a business when you reach retirement age, use the tools at Form Pros.
We Can Help You!
Instant download
Preview pre-purchase
Expert help
Easy to follow steps